Cozying up next to a roaring fire after a long, cold day is just as dangerous as it is comfortable. Fires produce stray sparks and flying embers that can escape and land on carpets, small children and pets. Whether you own a wood-burning fireplace or a gas one, a fire screen will provide the safety barrier necessary to prevent injuries and fire hazards. From practical setups to stylish designs, the options for the perfect freestanding fireplace screen are almost endless. Here are a few of our favorites: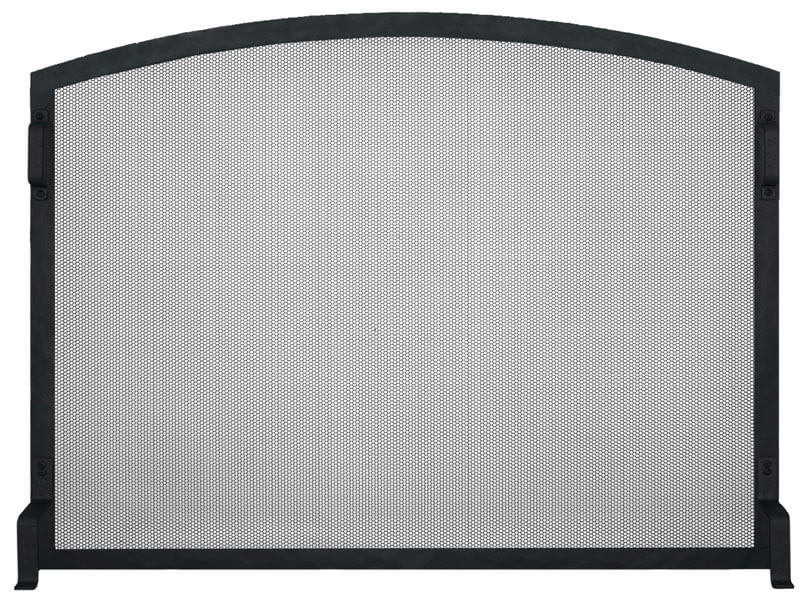 Forged Arch
The classic forged arch fire screen design is built with function and value in mind. Made with heavy-duty steel in a wrought-iron finish look, this kind of mesh screen can last for years and fit almost any kind of décor or home aesthetic.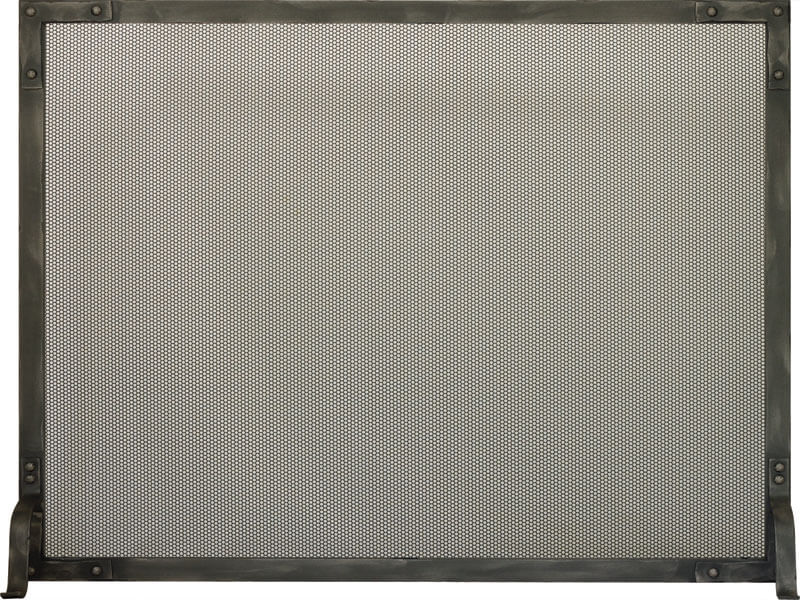 Old World Rectangle
If you prefer traditional designs and classic interior decorations, this single panel screen features a burnished bronze color that meshes perfectly with rustic styles while providing premium flame protection.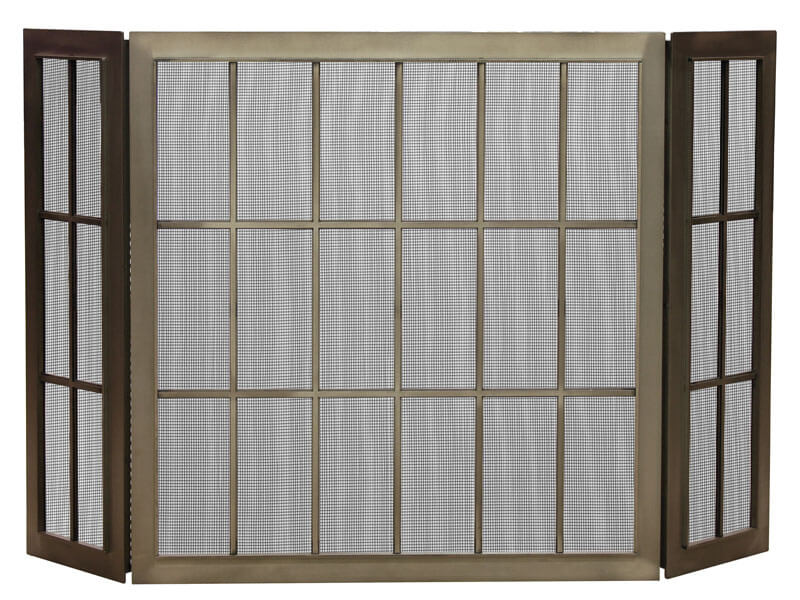 Industrial Triple Panel
Looking for something with a little bit more coverage? Tried-and-true designs are always a safe choice, like this panel folding screen. The gold finish of this screen blends well with modern and contemporary home designs.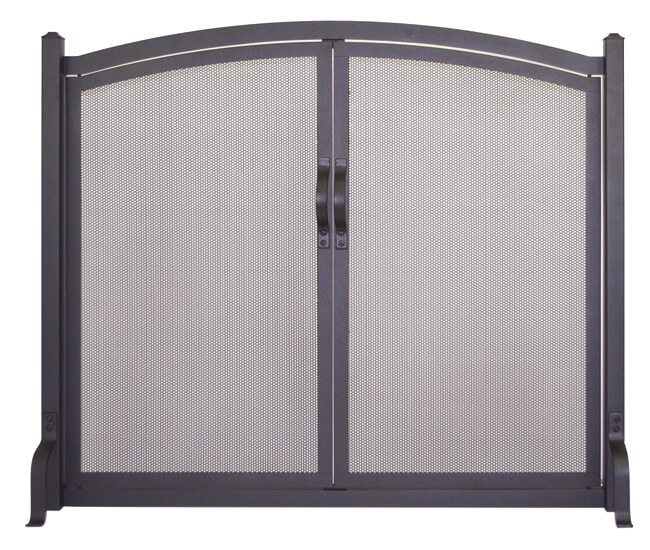 Colonial Working Doors
If you prefer to have more direct access to your fire without needing to move a free-standing glass fireplace screen, we recommend choosing a screen with working doors. The panes of a free-standing fireplace screen with doors open and meet in the middle like a standard kitchen cabinet, making it a safe and functional option.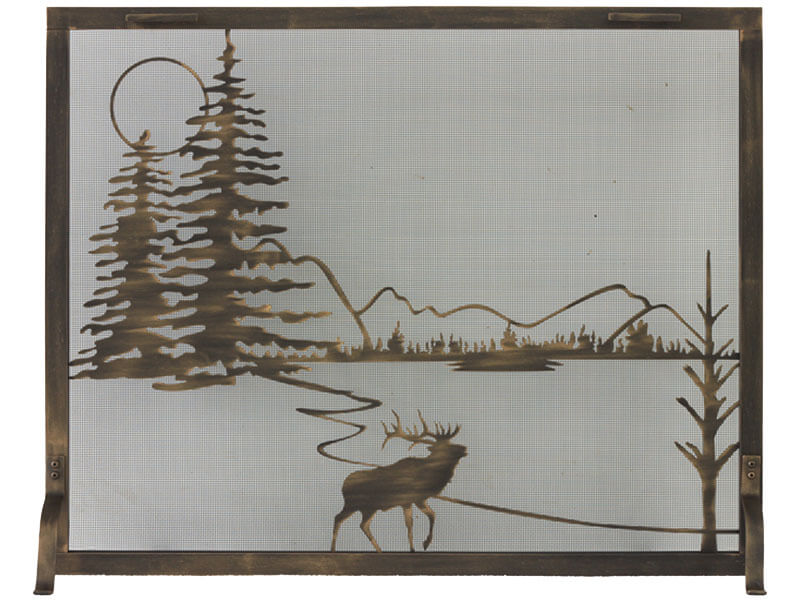 Decorative Designs
Some freestanding fireplace screens can feel out of place when positioned in front of an empty fireplace. Even when your fire isn't crackling, a decorative fireplace screen with a unique panel design keeps your pleasant hearth as a year-round conversation piece.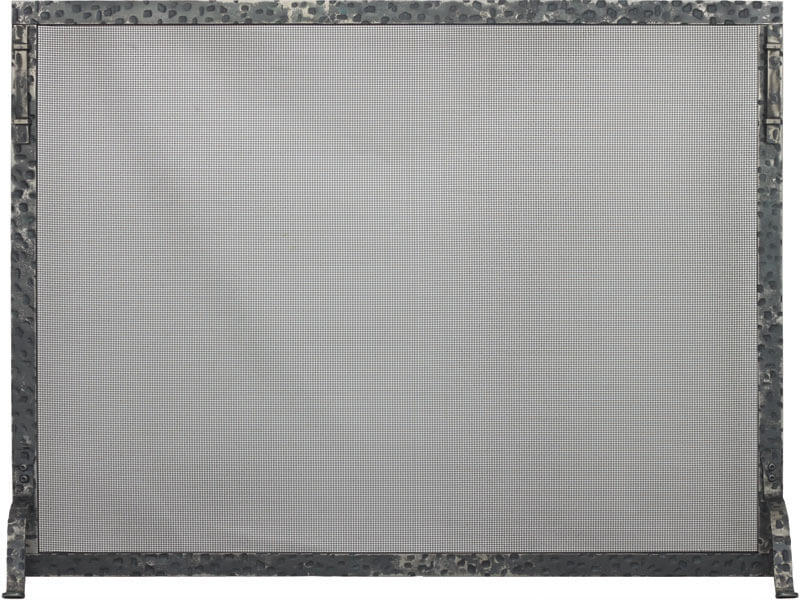 Aged Rectangle
Bring a bit of exotic intrigue to your fireplace with an aged rectangle iron style frame. This kind of single panel fireplace screen is just as functional as it is artistic, making it a great choice for those who want their screen to fiit snugly against their hearth.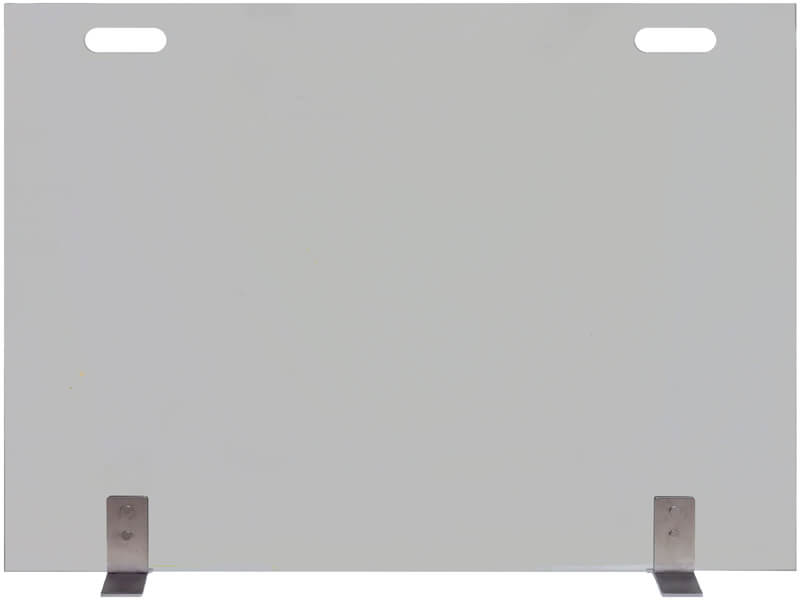 Forged Convex
Looking for a fireplace screen with a little bit of dimension? The convex design of this screen omits the need for support feet and allows you to easily move it to better access or tend to your fire. If safety is a big concern for you, convex freestanding fireplace screens provide maximum fire coverage.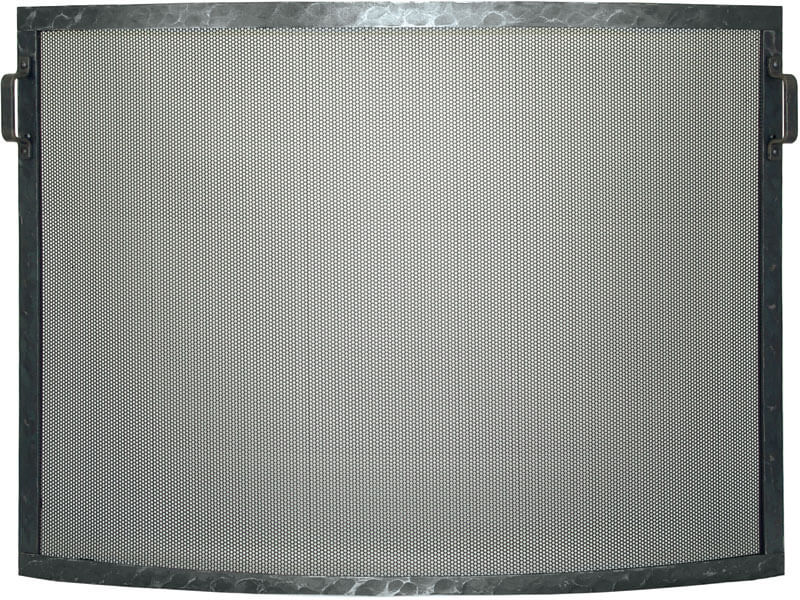 Elite Rectangle
This freestanding glass fireplace screen is perfect for those with a modern, sleek taste. If you want your fireplace to be the center of attention, the panels of this modern style screen will allow your fire's dancing flames to be the star of the show.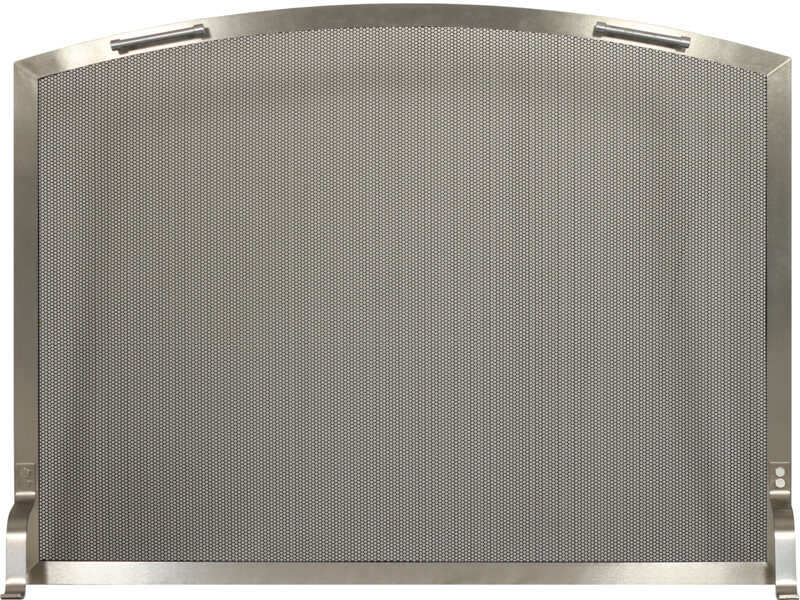 Stainless Arch
Darker rooms tend to benefit from a stainless-steel screen that brightens and livens up the space. This modern, stainless arch style frame offers an industrial look and serves as the perfect accessory to transform your fireplace into a radiant display.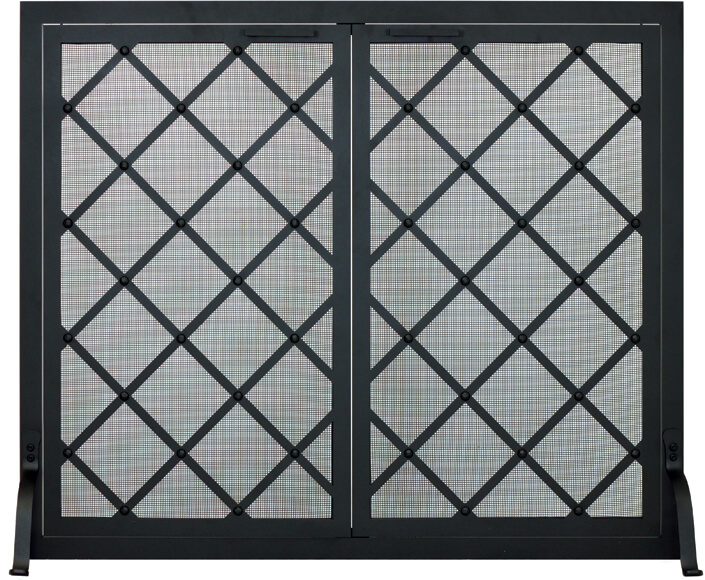 Classic Courtyard
If you prefer an old-world, classic style, this gothic freestanding fireplace screen is perfect for you. The intricate pattern and black powder coated finish create a look and feel that's elegant and powerful without distracting. The classic courtyard screen blends in well with any type of décor, too. 
Interested in upgrading your freestanding fireplace screen? 
As a trusted partner for wood-burning, gas and electric fireplace needs, our expert team at Godby Hearth & Home can provide additional comfort and safety without sacrificing your style with fireplace screens. Come visit us at our Rockville Rd. Showroom to explore our wide array of fireplace screens and find the perfect piece that fits your style and budget. If you don't see anything you like, we can design and special order a custom fireplace screen for you in any size. Let us help enhance your fireplace so you and your loved ones can gather, relax and make memories around it for years to come.