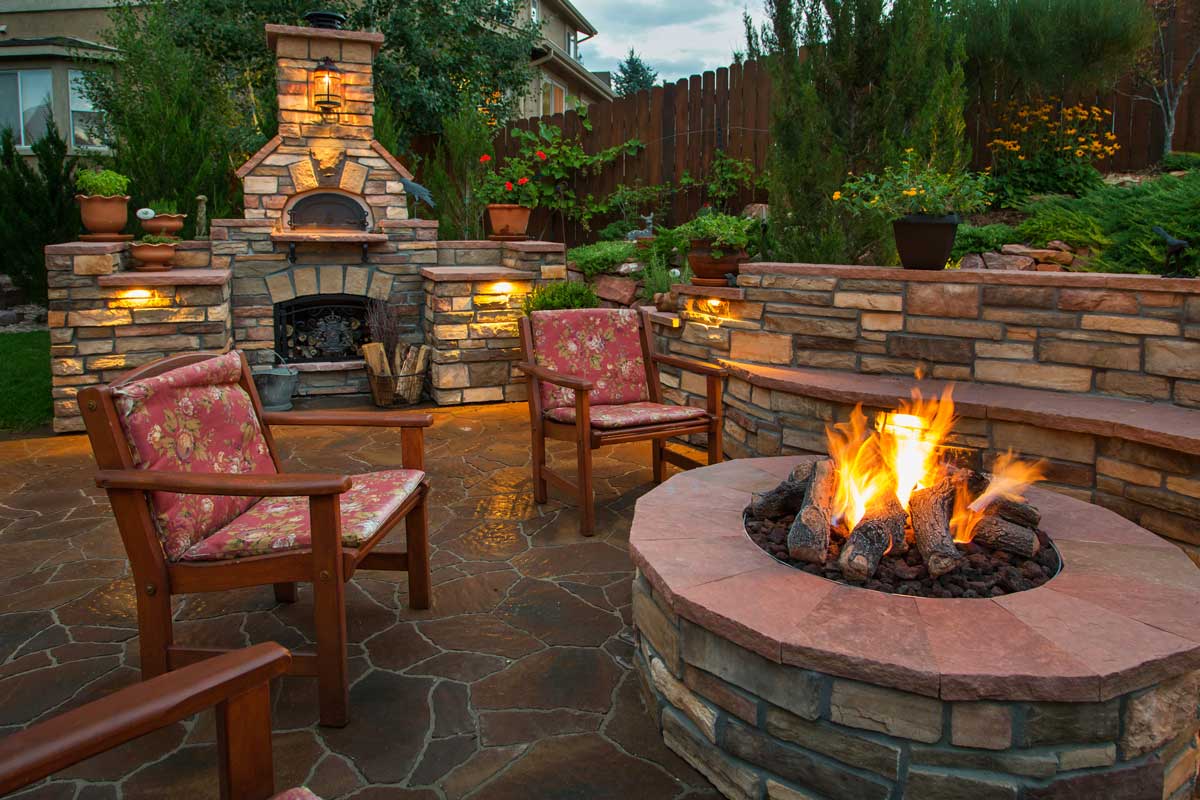 Outdoor fire pits add warmth and charm to any outdoor space, making them a popular feature for both relaxation and social gatherings. When considering which type of outdoor fire pit to install in your backyard, it's essential to weigh the pros and cons of each option. In this blog post, we'll explore the advantages and disadvantages of various types of outdoor fire pits to help you make an informed decision.
1. Wood-Burning Fire Pits

Wood-burning fire pits are the traditional choice, evoking a rustic and cozy ambiance. Here are the pros and cons:
Pros:
Authentic campfire experience: The crackling sound and smoky aroma enhance the outdoor atmosphere.
Low initial cost: Wood-burning fire pits are often more budget-friendly.
Easy to install: They typically require less complex installation than gas or propane options.
Cons:
High maintenance: You need to store and season firewood, clean ashes, and tend to the fire.
Smoke and ashes: Smoke can be bothersome, and ashes need regular disposal.
Limited convenience: Starting and maintaining a wood fire can be more time-consuming.
2. Natural Gas Fire Pits

Gas fire pits offer convenience and control, making them a popular choice for many homeowners. Here are the pros and cons:
Pros:
Easy ignition: Gas fire pits light with the push of a button or the flip of a switch.
Clean and low-maintenance: No ashes or smoke to deal with, making them hassle-free.
Adjustable flames: You can control the flame size and intensity.
Cons:
Higher initial cost: Gas fire pits are typically more expensive to install.
Limited ambiance: Some people miss the rustic charm and aroma of a wood-burning fire.
Dependency on fuel source: You'll need a gas line run from the house to the firepit for a steady supply of natural gas.
3. Propane Gas Fire Pits

Propane fire pits offer the convenience of gas without the need for a natural gas line. Here are the pros and cons:
Pros:
Portability: Propane fire pits are often portable, allowing you to move them around your outdoor space.
Clean burning: They produce minimal smoke and ash.
Adjustable heat: Like gas fire pits, propane models offer flame control.
Cons:
Fuel storage: You'll need to store propane tanks and replace them periodically.
Operating cost: Propane can be more expensive than natural gas in the long run.
Limited flame size: Some propane fire pits may have smaller flames compared to wood-burning options.
4. Ethanol Fire Pits

Ethanol fire pits use bioethanol fuel and are known for their sleek and modern designs. Here are the pros and cons:
Pros:
Clean-burning: Ethanol fire pits produce no smoke, ash, or odor.
Minimal maintenance: There's no need for chimney cleaning or wood storage.
Stylish designs: They often feature contemporary, eye-catching designs.
Cons:
Limited heat output: Ethanol fire pits are primarily decorative and provide less heat.
Fuel costs: Ethanol fuel can be more expensive than wood.
Limited ambiance: Some users miss the traditional aspects of wood-burning fires.
The choice of an outdoor fire pit ultimately depends on your preferences, budget, and the level of maintenance you're willing to undertake. Each type has its unique advantages and drawbacks, so consider your priorities carefully. Whether you opt for the rustic charm of a wood-burning fire pit, the convenience of gas or propane, or the modern aesthetics of an ethanol fire pit, you can create a cozy and inviting outdoor space that suits your style and needs.
Interested in adding a fire pit to your backyard?

Let the professionals at Godby Hearth & Home create an outdoor entertainment space you'll love! Give us a call at (317) 449-7804 or email us at sales@godbyhearth.com to get your project started.