There's no better way to welcome warmer weather than a backyard get-together with family and friends.
Cooking, socializing and other seasonal activities are always more fun when you have the right outdoor space — and that includes a functional backyard grilling area! Whether you're a seasoned pro in need of a refreshed look or a novice looks to create an entirely new space, there are infinite ways to approach the design to best suit individual preferences and needs.
Here's some of our favorite backyard grill design ideas that can be adapted to fit any space and aesthetic.
Work with Your Existing Space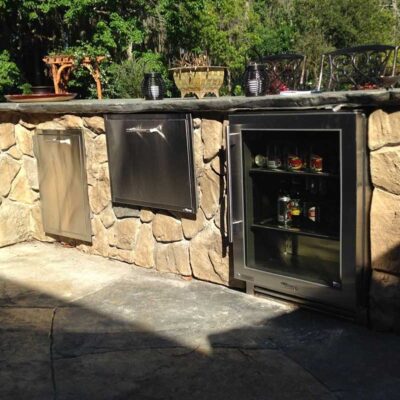 Start with what's within your reach. If you live in a townhome or a bottom-floor apartment that does not have much space, consider a simple charcoal grill for your outdoor cooking needs. If you have ample space, you can make your outdoor grill look more stylish with added counter space, seating areas and potentially a full kitchen. 

If you aren't sure where to start, don't be afraid to ask the pros. It's always grilling season at Godby Hearth & Home, and our knowledgeable, friendly team can help you make the most out of your available space. 
Upgrade Your Outdoor Dining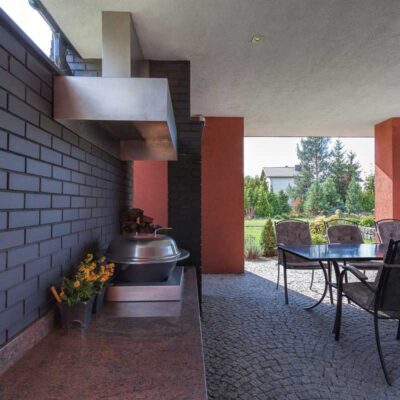 Any backyard BBQ area design ideas should include a seating area. What's the use of gathering outside for a meal if there's nowhere to sit? Some of the best memories are made sharing stories and delicious meals at the kitchen table, so bring the seating outside! You don't have to spend much on outdoor dining and it doesn't have to be fancy, but adding a seating area will make your space more comfortable and welcoming for friends, family and guests. 
Be Prepared for the Weather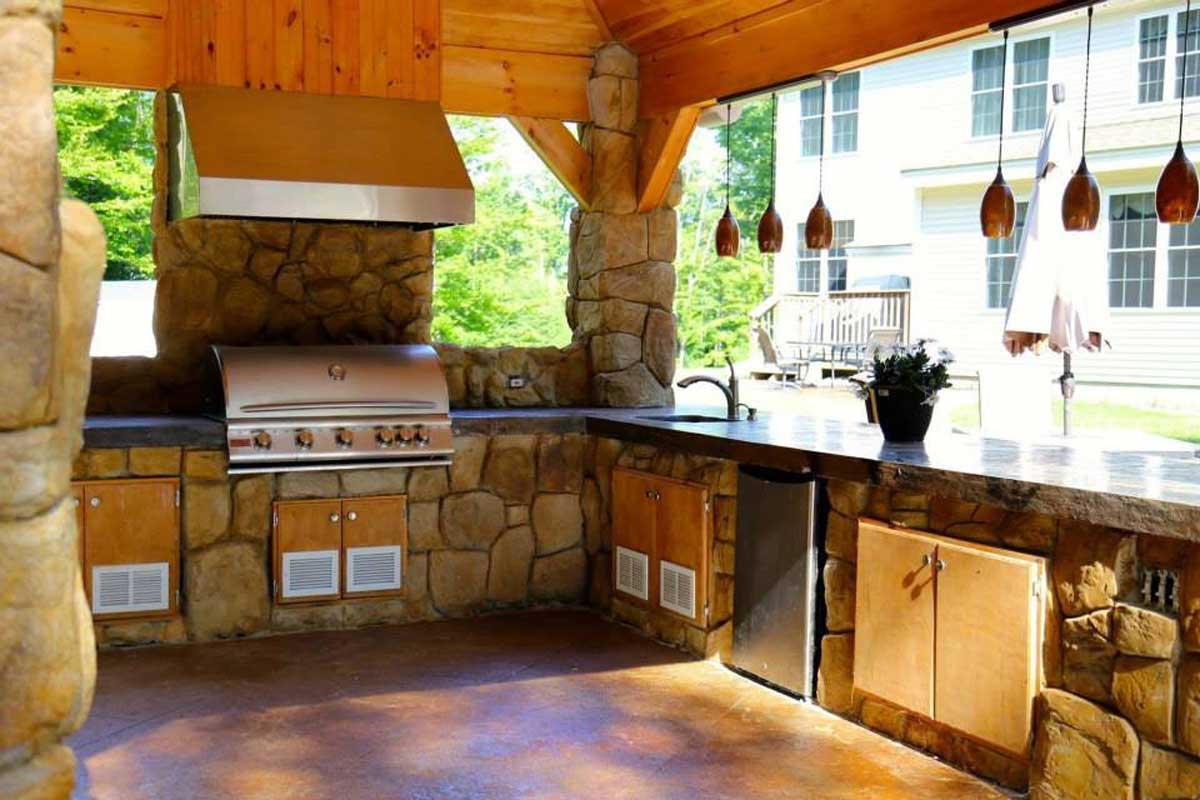 In the Midwest, we know how frustrating it can be to deal with fluctuating weather. However, spring showers and summer storms shouldn't interfere with your backyard BBQ design ideas! A covered patio is a great way to keep not only your grilling station safe from inclement weather, but your furniture and outdoor décor too.  
Covered outdoor areas also ensure your family and friends have a safe space to run to if unexpected weather rolls in during your outdoor parties. Even if you opt to stray away from a covered patio area, we highly recommended getting a grill cover. Covering your grill extends its lifespan and keeps it protected while it's not in use. 
Incorporate Common Indoor Kitchen Features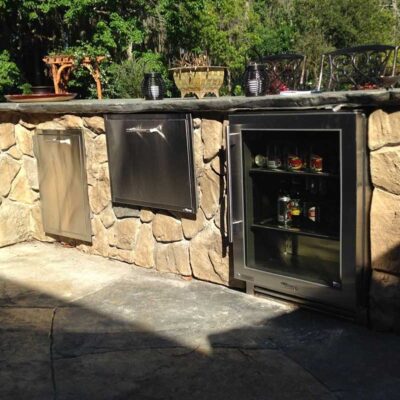 The kitchen is considered the heart of the home, so why not splurge and design a full outdoor kitchen? If your home is the go-to for summer fun, an outdoor kitchen may be a worthwhile investment. Instead of a standalone charcoal or pellet grill, you can design a backyard BBQ area that features a built-in grill, sink, mini-fridge, and even a dishwasher. Not only does this open the door for more cooking opportunities but also makes cleanup easy and convenient.
Our Godby Hearth & Home team can help you design a stunning outdoor kitchen with state-of-the-art ClifRock technology. ClifRock mimics the look and feel of real stone, but is weather resistant, strong, and easy to install.
Take Your Grilling Poolside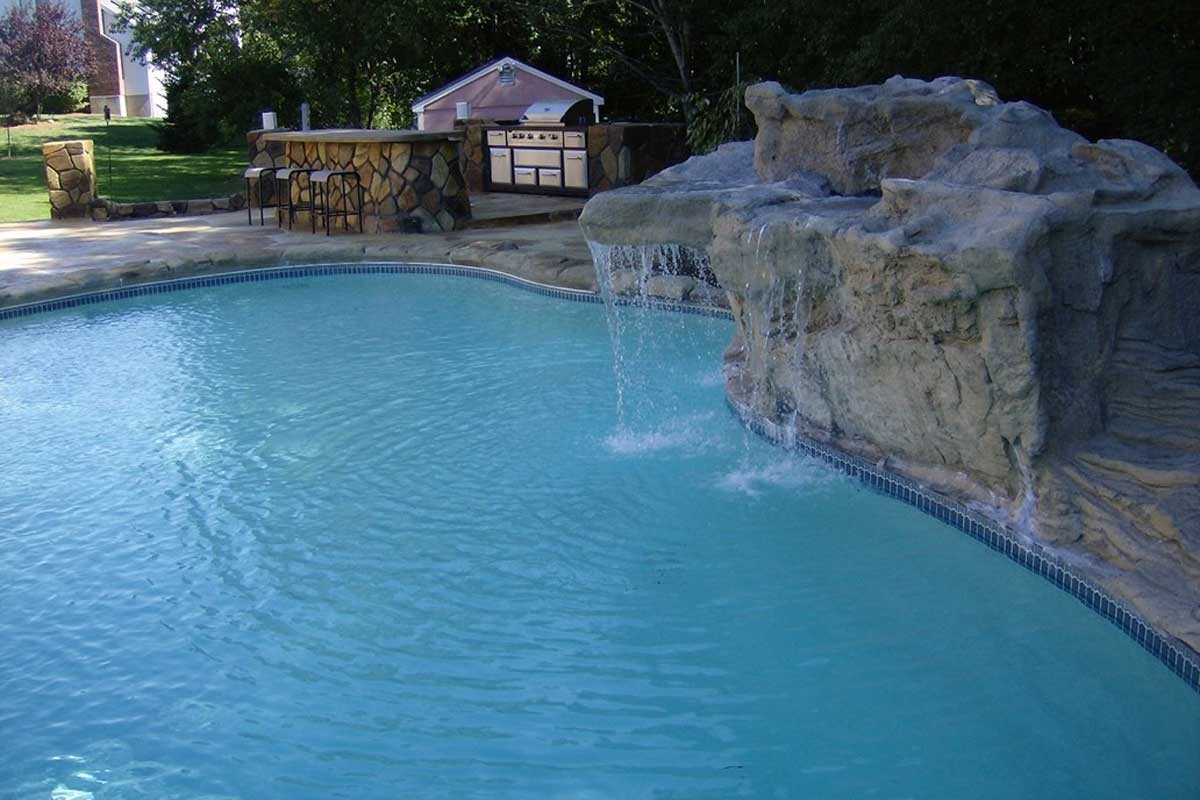 Cooking spaces shouldn't be limited to land. Turn your backyard into a five-star resort by bringing the barbecue to your pool! Pool parties are always better when savory food is involved, and your family and friends will love being served without having to get out of the water. Even better, you can hop right in the pool to cool off after working hard over the grill!
Add Comfy Outdoor Furniture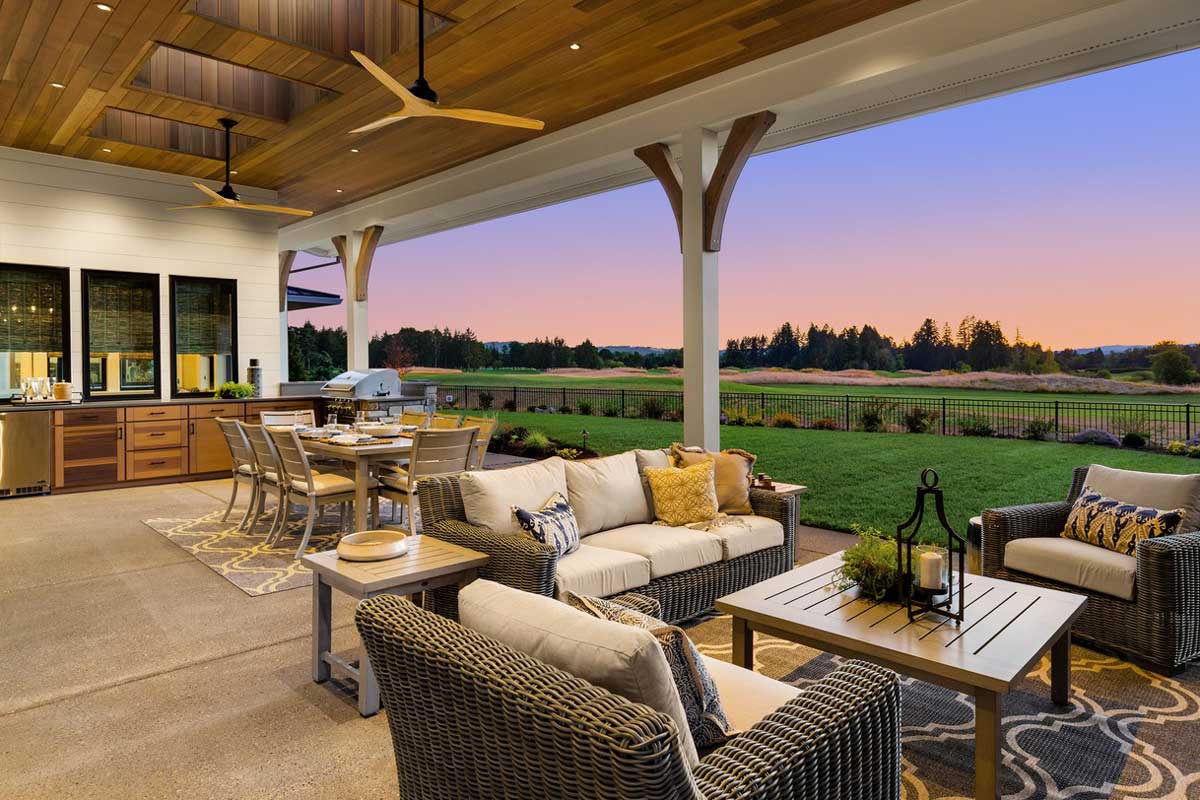 In most homes, the kitchen sits next to the living room so guests can mingle comfortably. The same rule should apply to your outdoor grilling area. Lounge chairs and couches give your guests a place to relax and enjoy the grilling experience. Be strategic with their placement! Make sure you have shaded and sunny options so all your guests can kick back, unwind and stay comfortable.
Add in a Fire Feature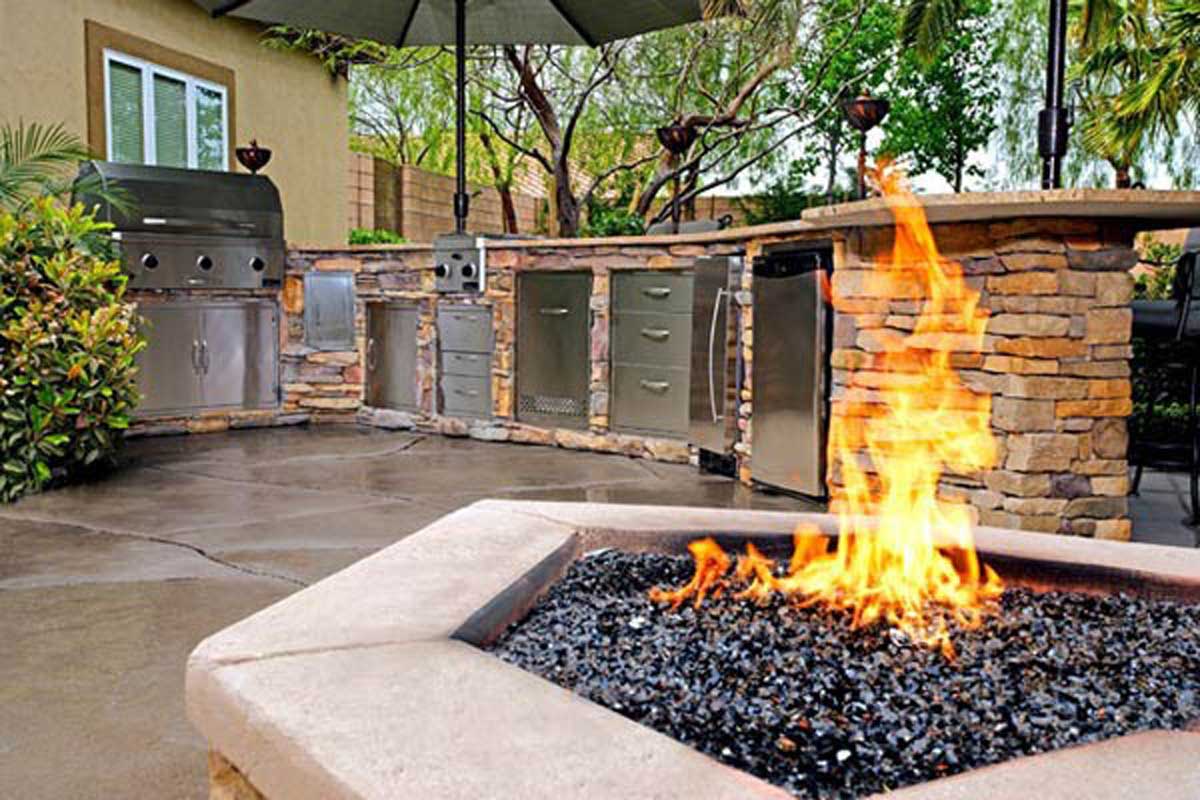 You might not associate warmer weather with a blazing hot fire. However, when the sun goes down and you still find yourself outside making memories, a fireplace or firepit is a great outdoor feature that will make your backyard BBQ area even more stunning. Combined with comfortable outdoor seating, a fire feature will allow you to spend even more time with the people you love. 
ClifRock can also be used to create stylish outdoor fire features that match the rest of your home. If you're ready to complement your backyard grill with a fireplace, our team at Godby Hearth & Home can make it happen!  
Keep the Ingredients Close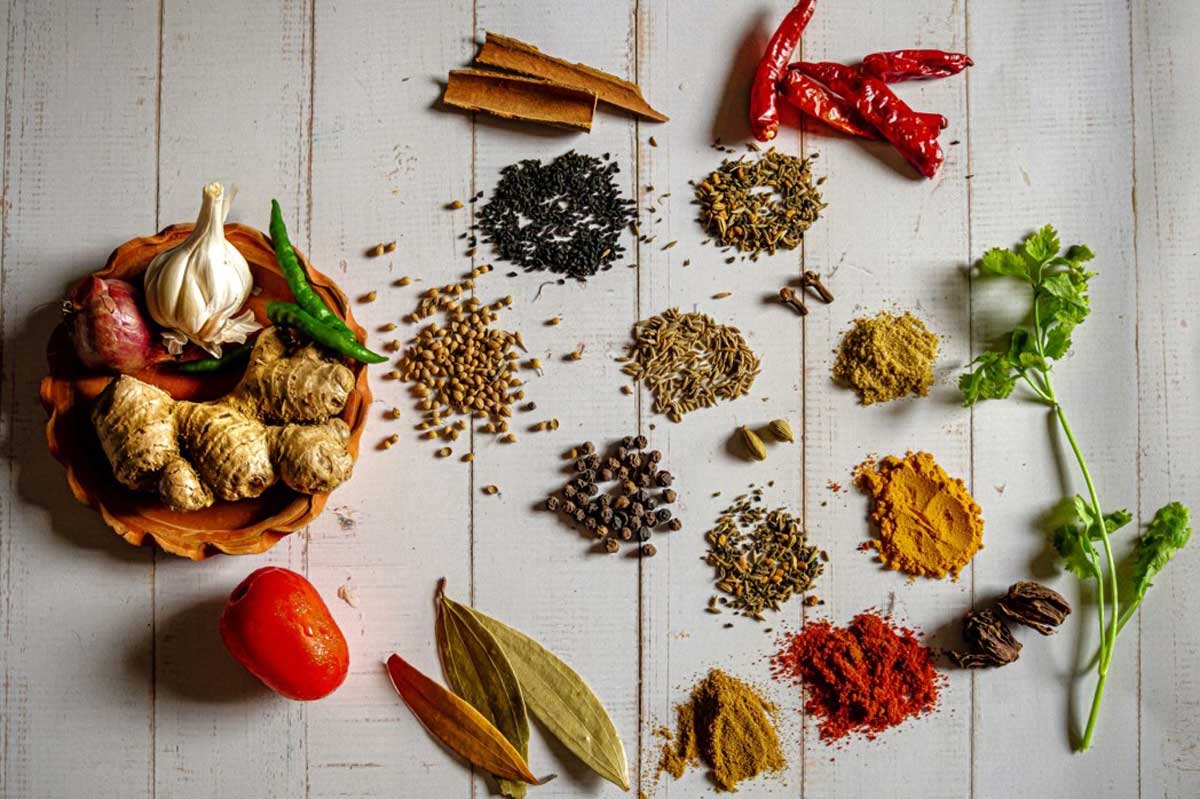 Passionate about gardening? Love incorporating home-grown ingredients into your meals? Why not keep your outdoor cooking areas close to your ingredients? Putting your grill next to herb and spice gardens makes cooking easier and adds a stylish, green look to your space. Alternatively, building wood shelves next to your grill that can display key ingredients as they grow is a visually interesting way to make your outdoor area pop. 
Integrate a Pizza Oven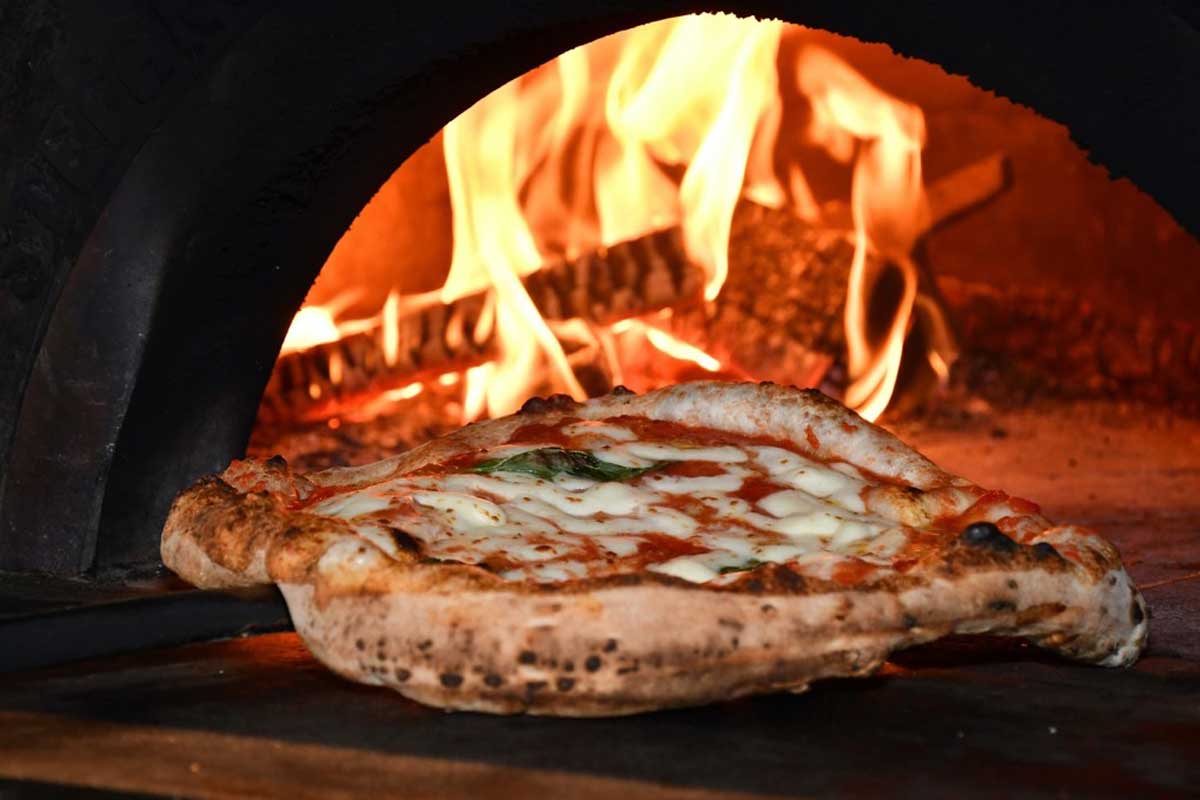 We've seen pizza ovens continue to grow in popularity and if you're an adventurous cook, it could be worth the investment! Outdoor pizza ovens are a quick and easy way to get traditional, wood-fired pizza right in your backyard. Pizza ovens range in size and style, making it easy to pick the perfect one for your available space and budget. Our Godby Hearth & Home team loves WPPO's versatile wood-fired ovens. They're perfect for whipping up pizza and other kinds of delicious barbecue foods for your next wood-fired feast. Best of all, we have some available in our showroom right now!  
Don't Forget to Decorate!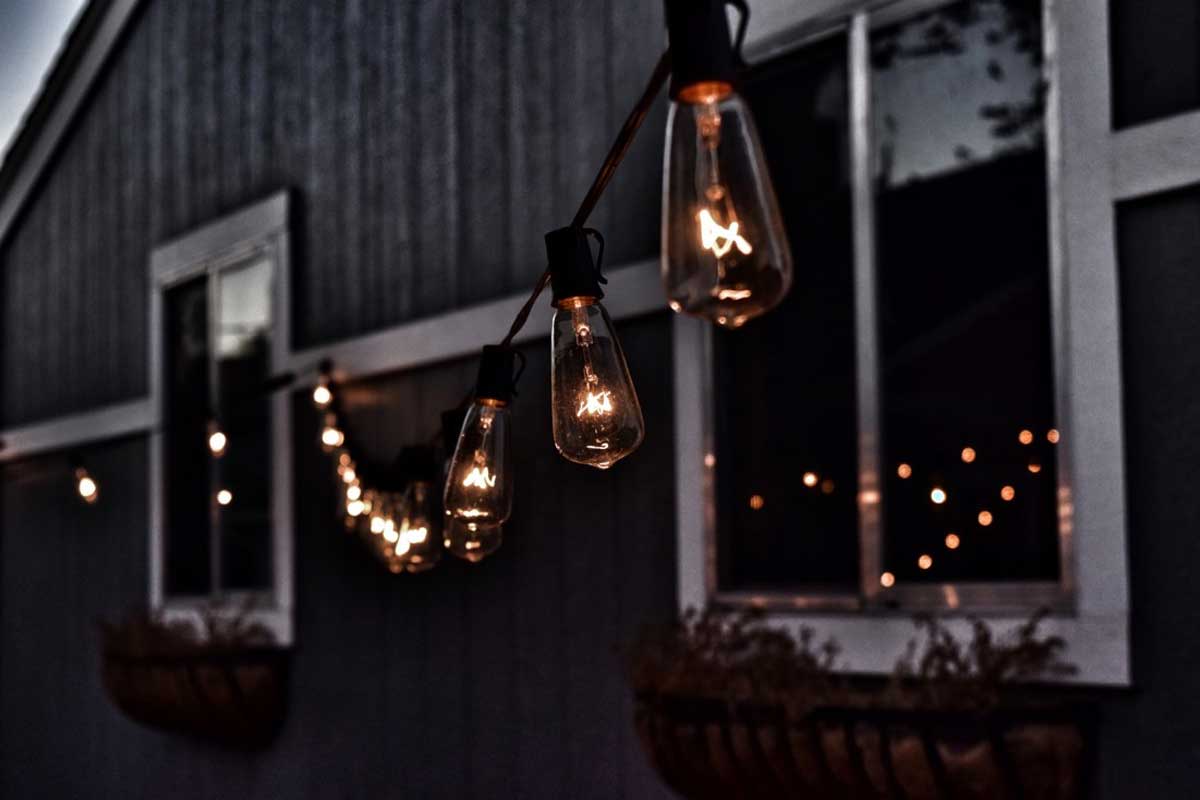 Like any indoor area of your home, your outdoor grilling space needs style and flair! The right decorations will take even the smallest of outdoor spaces to a new level and provide your family and friends with a fun gathering space they'll never want to leave. From string lights to ClifRock accents and walls, the design ideas are endless! 
Ready to get started? 
With a plan in place, creating the backyard BBQ space of your dreams is easy to achieve. Think outside of the box to design an outdoor area that's inviting and exciting, and don't be afraid to call in the professionals for their insight! Whether you need help choosing the best grill for your needs or want to transform your space with a custom ClifRock creation, our team at Godby Hearth & Home would love to help! Feel free to visit us at our showroom, stop by our interactive studio or give us a call to discuss your vision, learn more about our options and discover how we can help you enhance your outdoor living.